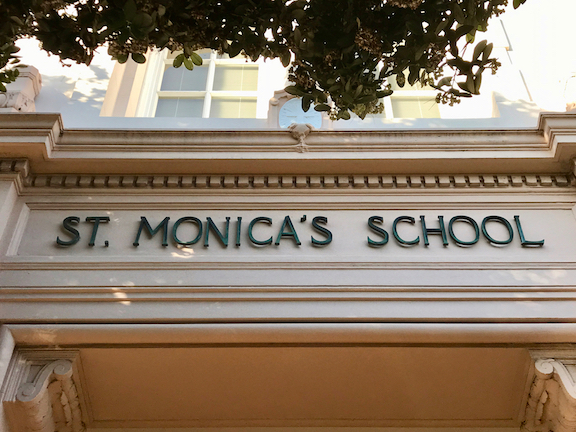 Giving 
By launching a capital campaign in 2017 — "Building a Legacy for the Next Century" — we raised more than $1.1 Million in pledges during the first six months toward our $1.25 Million goal over five years.
Much of that funded a seismic retrofitting and new roof, to standards exceeding those required by city codes. It makes St. Monica one of the safest schools in San Francisco in the event of an earthquake. It also funded an entirely new Science Room that we built in 2017 and accessibility features including a new ramp and single-use restroom.
Our biggest annual fundraising event is an Gala/Auction/Homecoming each March. All are welcome; check out our Events page for details.
We welcome support of all amounts. Donations can be made by clicking the button below or by downloading a pledge form. Please know that every gift will have an immediate and tangible impact on our students. You have our heartfelt thanks for supporting all we do to bring light to the world.