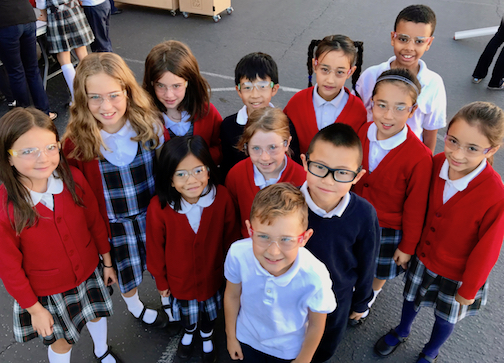 Extended Care 
Families today live full, sometimes complicated, lives. It often requires ongoing or occasional support with child care outside of school hours. We're pleased to provide an extended care program with maximum flexibility.
Arrival: Students may arrive as early as 7:15am, at no cost, and are under the indoors supervision of a classroom teacher.
Cost: Available from dismissal until 6pm, extended care is approx. $300/month. Drop-in, as-needed option is approx. $10 per hour per child.

Early Dismissal: On days when dismissal occurs before 3pm, extended care is available from that time until 6pm, except for the last day of school before Christmas vacation.
Locations: The after-school program takes place in several areas. The main hall in the lower level of school (play games including ping pong, air hockey and foosball), study hall upstairs (for doing homework), school gym (for basketball and volleyball), and the fully enclosed upper yard outside.
Same-Day: Parents can choose drop-in care for same day coverage. Simply contact the school to get added.