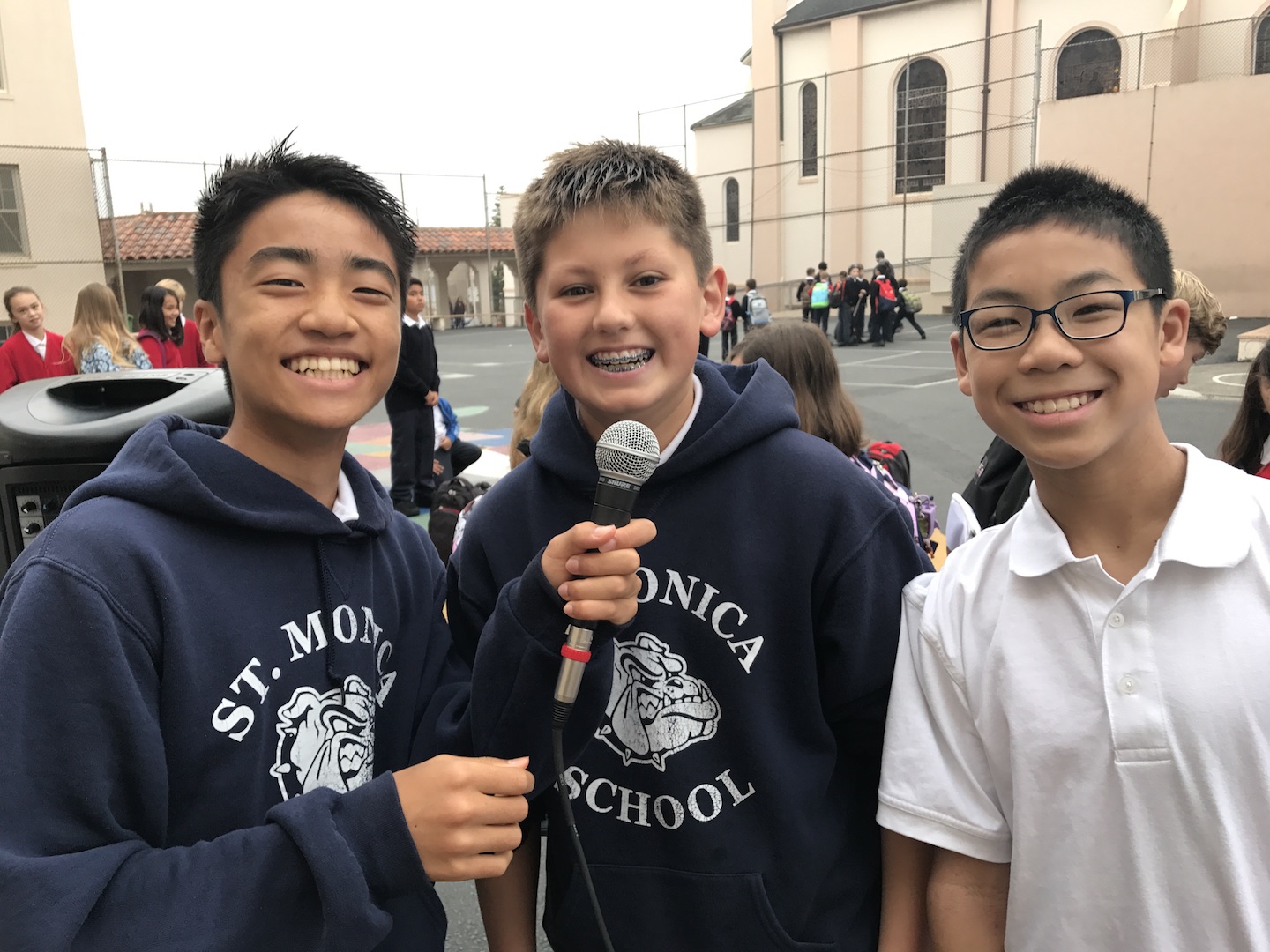 Students
The stars of our school are, of course, the children. We have one class per grade level, providing a favorable teacher-to-student ratio. Class size average is approximately 25 students.
Our students thrive in a faith-filled environment with a comprehensive curriculum that encourages them to reach their full potential as leaders, citizens and neighbors.
Thanks to their St. Monica foundation, many of our students choose to continue their journeys at some of the most selective college prep high schools in the Bay Area. A sampling of examples: Drew, Lowell, Sacred Heart Cathedral, Serra, St. Ignatius, Stuart Hall, University.
If you're considering St. Monica for your child, we'd be happy to connect you 1:1 with teachers or parents for the grade of most interest to you. Visit our Tours and Reviews pages to learn more.