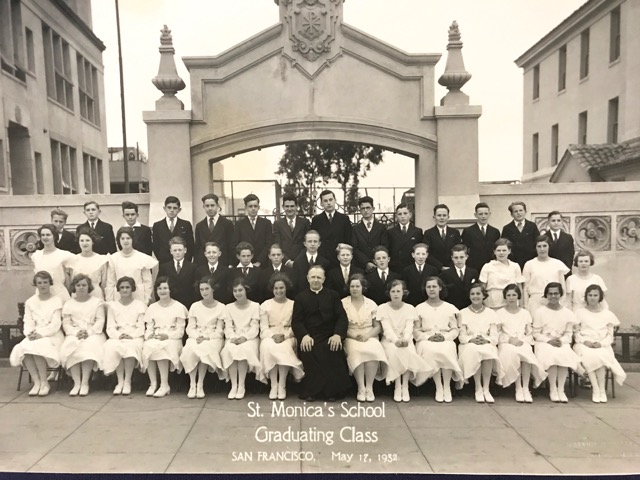 Alumni 
Over nine decades (we opened our doors in September 1919), we've proudly inspired, nurtured and challenged thousands of young women and men. We measure our success by theirs, and all they've achieved in bringing light to their chosen paths.
Our alumni stay closely connected to each other in meaningful ways. The highlight of our day is hearing from someone with a message such as, "We sat next to each other in first grade — and are still good friends all these years later!"
We invite all alumni and their families to return to St. Monica to visit any of our events, especially the fun of our annual Gala/Auction/Homecoming each March. Check out our Events page for details.
Be sure to visit us on Facebook. Click on the "follow" and "like" buttons to have our updates appear in your newsfeed. We love seeing photos and reading memories that our alumni post to our page, with many others then chiming in, too. If you've not yet posted a review of the school to one of the sites listed on our Reviews page, we encourage you to do so.
To show your school pride (and for gift-giving), you can order beautiful items in adult sizes from our Lands' End shop with our school logo embroidered.