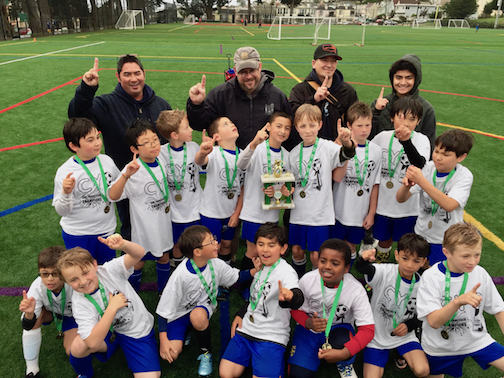 Athletics 
Go Bulldogs! Starting in 3rd grade, students can take part in school athletic teams. Coached by parent volunteers, our focus is on developing a love for the game, building skills and having fun. 
We're as proud of our student-athletes' good sportsmanship and teamwork as we are of their championship trophies filling the cases in our halls. We play in the CYO League (Catholic Youth Organization). 
Girls' seasons are volleyball, soccer and basketball.




Boys' seasons are soccer, basketball, baseball and volleyball.




Co-ed seasons are fall cross country meets, spring track meets and baseball where boys and girls can play on the same team.



Our Athletic Director would be happy to answer questions you may have: athletics@stmonicasf.org.